I bought the yarn for this shawl in NY on one of the rainiest days, I have not been so wet since camping in Arran one summer! Knitty City is a lovely shop to visit if you are shopping in NY. Only 1 row to knit and I have ran out of beads, I was sure I had 3 boxes but no, so hopefully Jillybeads will live up to their usual high standard of service and they will arrive in the post today.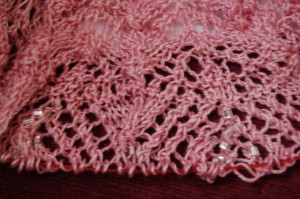 Alfie is growing like a weed and is still all lanky legs, hopefully he will fill out soon 😉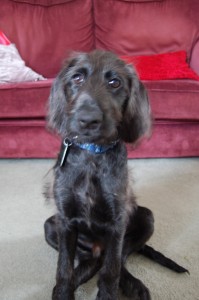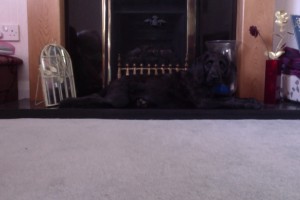 He does think he is the new hearth ornament!
Today is perfect knitting and sewing weather, so I will be in the café from 12.30, see you later 🙂